Chaco Blew Out His Knee 🙈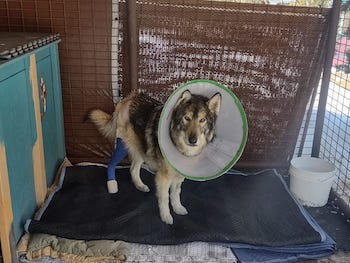 Chaco is recovering from knee surgery. He is in one our hospital pens and will need to remain here for 2 months until he gets his staples out. He wins the award for tidiest guest of the hospital pen and is being a very good patient. Liri is very displeased that he is temporarily not in with her even though he is only about 50 feet away. It will be a joyous reunion when he gets to be back in with her!!
He is now in an transition pen, back inside with Liri but not with the full run of the larger pen. He needs to build up the strength in that leg.
Introducing Wolf Facts:
updated March 27th, 2023
A weekly series of fun facts about wolves extracted from various books and scientific reviews. You may have seen these go by on our FaceBook Page, they are collected here for those not on Facebook.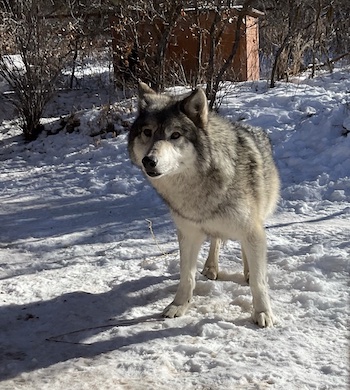 They are available from our Media page or a direct link at the top of the page.