Update: Chaco's Knee 🙈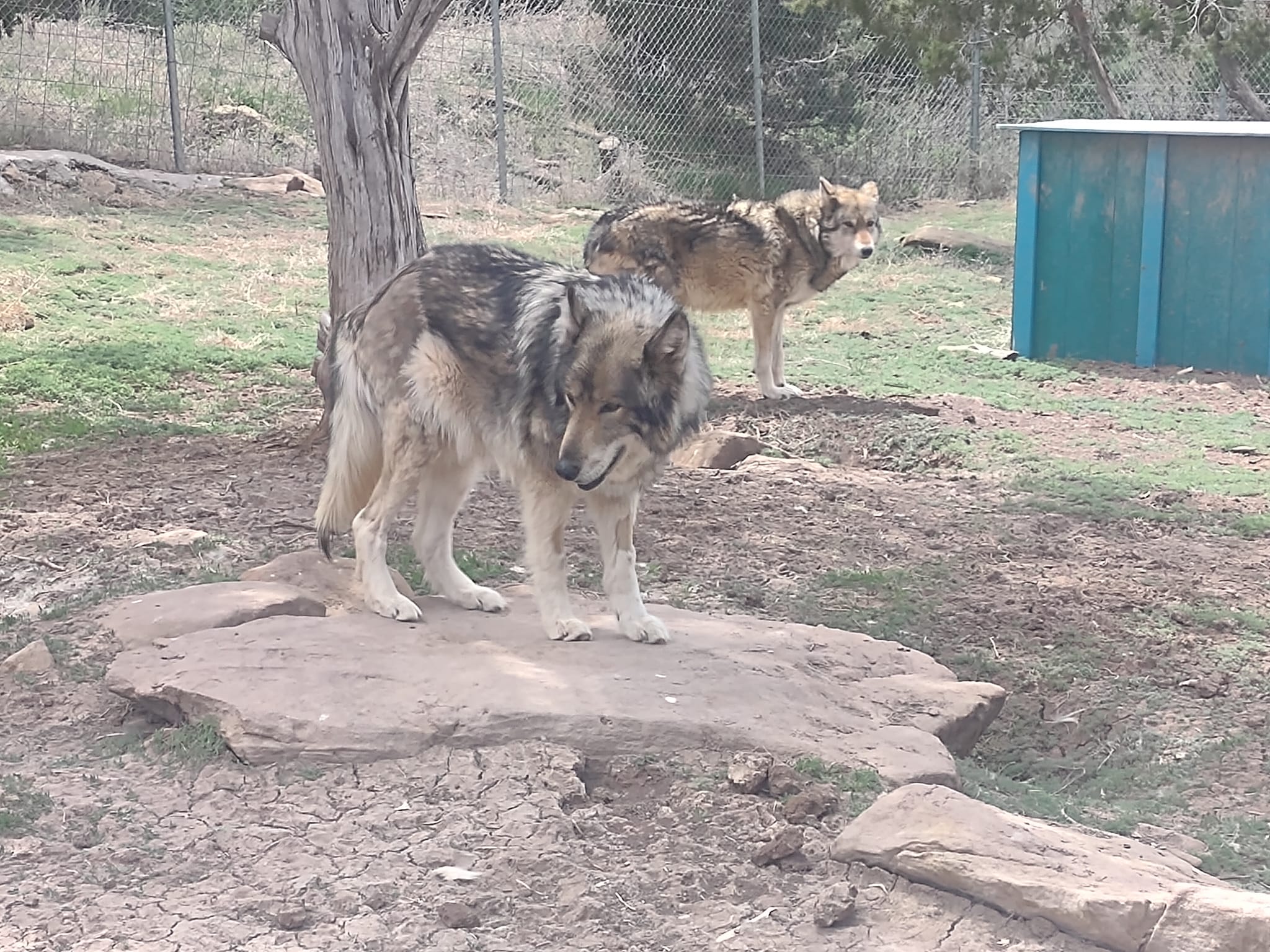 He is now back inside with Liri.
Chaco and Liri are finally back together after Chaco's leg surgery! Despite photo evidence they are both VERY happy to be in the same enclosure. Chaco's leg is healing well and though he still has some healing left to do the vet has approved him being back with Liri to play and relax with.
Introducing Wolf Facts:
updated May 11th, 2023
A weekly series of fun facts about wolves extracted from various books and scientific reviews. You may have seen these go by on our FaceBook Page, they are collected here for those not on Facebook.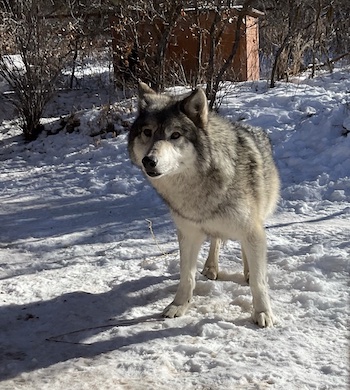 They are available from our Media page or a direct link at the top of the page.