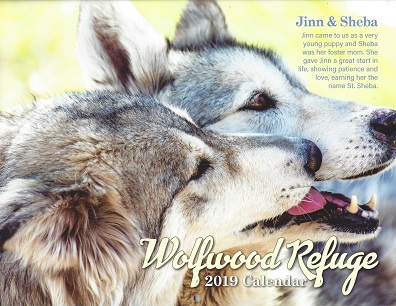 $17.50 each (includes shipping)
Our most popular item is back in plenty of time for 2019.
The calendar features several of our animals from different generations of Wolfwood residents and is dedicated to Trinity.
Featured residents include: Falcon, Kodiak, Wile E, Torq, Gideon, Oakley, Aspen, Nyx, Billy, Liri, Sienna, and Ra.