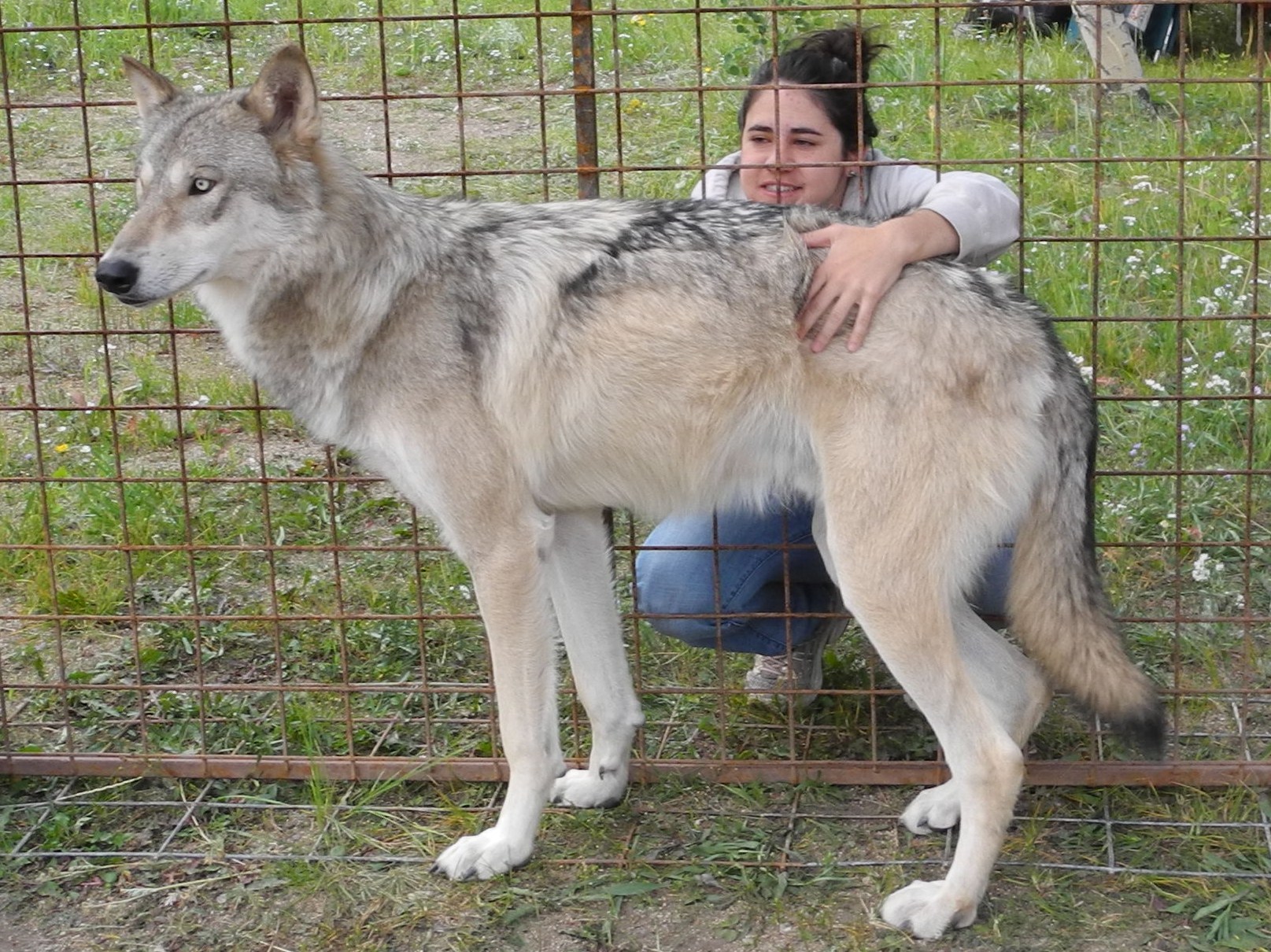 Oakley:
Oakley is the alpha of the Alaska 9 pack that came to Wolfwood during July of 2011 as 9-week old pups.

The pack members were confiscated from a breeder and were going to put down if a home was not found for them quickly. The Alaska Attorney General contacted Wolfwood and all the puppies were flown to Wolfwood from Alaska.

Oakley is a large wolf. He is over 120 lbs and is almost 7 feet tall when he stands up on his hinds legs. Despite his size, he is quite gentle with people. He likes to be petted and loves to lean into people. At indoor events, Oakley will stay outside since he doesn't like to go into areas with roofs.
Trinity:
Trinity was about 3 months old when she first came into Wolfwood in January of 2009 from Pueblo, CO. She was born with hip complications and the bones of her hind legs did not fit into her hip sockets, the result of bad breeding. We waited as Trinity grew older, to see if the problem would correct itself. One of her legs fused correctly, the other did not. Trinity has had several hip surgeries. The latest, in mid 2012, had her leg bone cut with muscle wrapped around the bone to hold it in place. The operation worked!

Trinity's low-key demeanor and sweet disposition make her a good wolf ambassador. Her hips can still cause a little pain and sometimes she has to have pain medication. She lived with Dominoe until his passing in 2012. She is now paired with a young wolfdog, Aldo, and hopefully she can mentor him in an ambassador role.